Larnaca Airport Cyprus
Southern Cyprus Airports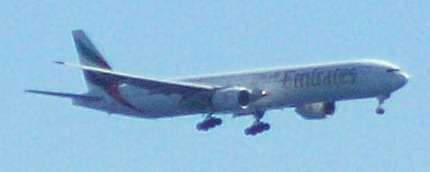 Larnaca Airport Cyprus
Larnaca International Airport is one of the main Cyprus airports. It is the island's largest commercial airport and serves as the main international gateway for business travellers and Cyprus tourists.
Larnaca Airport is located just 5 kilometers - less than 3 miles to the south of Larnaca itself.
The Airport has a single primary passenger terminal although a second terminal is reserved for VIPs like heads of state.
Arrivals are on the ground level while departures are made on the upper level. Despite its comparatively small size, the airport is a busy one with several airlines operating in the area.
Some Popular Airlines
Just to name a few of these airlines and their destinations: Aegean Airlines, British Airways and Cyprus Airways which is the main airline of Cyprus
Airport Facilities
Within the airport itself, there is a restaurant and snack bar. Shops selling luxury goods, sporting goods, toys, and top brands electronic goods.
Airport Transfers to Larnaca and other Cyprus Resorts
Tour Operator Coaches
Cyprus Bus Service
Car hire Larnaca Airport
A2B Transfer Service
Taxi
Note; Taxis are just outside the terminal and are available 24 hours a day. The cost can be pretty expensive, so check beforehand.
Directions from the airport to Larnaca
If you picked up a Larnaca airport car hire, there is straightforward access from the airport directly onto the A3 motorway. Follow the signs to Larnaca town.
Closest Cyprus holiday resorts
About Larnaca
The old town charm is famous. Especially the palm-lined promenade, small whitewashed houses and antique shops. Contrasted with ultra modern buildings catering to all ages and tastes.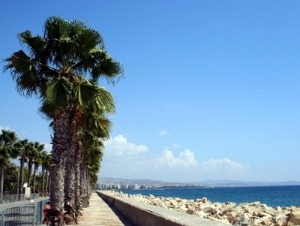 Where to Stay
If your planning to stay in Larnaca resort, there are many types of accommodations, from budget hotels and apartments to luxury hotels and spa.
Many hotels and apartments are situated just across from the beach and beautiful mediterranean seas.
A few Hotels in Larnaca include...
• EasyHotel - This is a 2-star no frills budget hotel opened in 2010. The hotel is smart with modern style and everything is still new and fresh.
• Frangiorgio Hotel Apartments - Located in the heart of town, this establishment offers 24 fully-furnished apartments with daily maid service, laundry service and business facilities.
• Pyla Gardens Resorts Apartments - Near the beach and the town, the private apartments here come with a pool.
Things to Do
Larnaca is a pedestrian-friendly town where almost everything is within walking distance.
Hit the Shops!
There is a real diverse mix of shops in Larnaca. It would take at least a week to window shop
Take a relaxing walk along the Larnaca Promenade especially during the cool evenings
Visit the ancient Church of St. Lazarus, which apparently was built around Lazarus' tomb.
Visit the Hala Sultan Tekke mosque, which is said to be the tomb of Mohammed's foster mother, Umm Haram; dive the Zenobia wreck; and enjoy the sand, surf and sun at the Faros beach.
You may like to visit these popular pages...

Find Cheap Flights to Larnaca

Check out Cheap Cyprus Holidays here...
Check the Cyprus Weather


Top of Larnaca Airport Cyprus

Back to Cyprus Home Page