Planning your wedding
in cyprus

Your wedding in Cyprus - Get The Legal Paperwork Out of the Way Before the Big Day!
Congratulations – on choosing to have your wedding in Cyprus.
Perfect!
Cyprus is ranked very high as an overseas wedding destination.
Known to the world as the island of love, Cyprus is a beautiful place to tie the knot.
Thousands of couples from around the world, who have enjoyed holidays in Cyprus, choose this Mediterranean island for their wedding, to renew their vows and combine it with their honeymoon.
What could be better than that!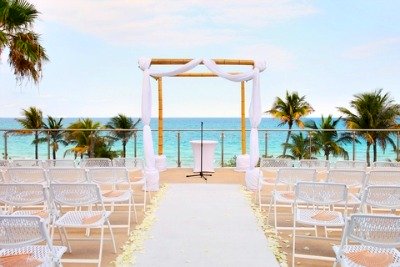 What a perfect union of a wedding in Cyprus and the Mediterranean Sea as a beautiful backdrop for your big day.
and…
Your guaranteed the weather in Cyprus won't let you down.
When getting married abroad, you need to know the how, what and where.

So lets get started planning your wedding in Cyprus.

Here's what you need to know and do, where you need go and how the procedure works.








planning your wedding in cyprus
Before you start planning your Cyprus wedding, let me just point out your choices. You can…
Plan the whole wedding yourself, although you may not want or need the hassle or the stress!
Ask your local tour operator if they offer a wedding planner service. There may be some accommodation and wedding venue restrictions because of tour operator business relationships with certain hotels and or wedding venues.
But there's no harm in checking them out to see what they offer and how much it may cost. It's a good idea to compare the tour operator prices with the packages offered by a wedding planner

hire a cyprus wedding planner
There are numerous wedding planners around the island who offer many packages and services. From just planning the marriage ceremony and your mode of transport to planning the whole works. Oh… they will also plan your girls hen party, and the guys stag night! Magic!
You may be pleasantly surprised how inexpensive some of the wedding planner packages can be. I know I was! You can even get married on a Yacht!
What a great way to 'tie the knot'.

But first…
Let me tell you all about the legal bits first…
I have put together the important formalities for you right here. So…
What you need to know and do before getting married in Cyprus.
Before you leave home…
Gather the Paperwork
You both need to ensure you bring the following documents with you;
Valid Passports with at least 6 months until expiry
Birth Certificates
Affidavit or Certificate signed by a notary declaring marital status, ie single, divorced or widowed. Make sure it's dated within the last 6 months. Or you can take an oath at a local District Court in Cyprus
If divorced, Decree Absolute
For Widow/Widower, late partner's Death Certificate
If either or both of you are under 18, a letter of consent from a parent or legal guardian, which should be signed and stamped by a solicitor.
Any false statements and you could end up is jail!
The above identify papers are required for Civil Weddings or Church Weddings and only apply if you're both British Passport holders.
Other nationalities must check their home country government department for details of legal paperwork needed to marry in Cyprus.

There are 2 types of registry office weddings
Marriage by Notice – your minimum stay in Cyprus is 20 days
Special license Marriage – wedding can take place in 3-4 days
The only difference between a Marriage by Notice and Special License marriage is the length of time before you can have your wedding ceremony. Although, the fee for a special license will cost around double.

Marriage by Notice requires you both being in Cyprus at least 15 days BEFORE the wedding ceremony with a minimum stay of 20 days in total on the island.
A Special license Marriage can be performed within 3-4 days, but will cost much more. Around 280 euros.
In both circumstances the license for the wedding ceremony is only valid for 3 months. So if for some reason the wedding has to be postponed longer than 3 months, you will need to apply for a new license.
Civil Wedding in Cyprus
The process for a civil marriage in Cyprus is pretty simple and can be held in any venue which has been approved and licensed by the local resort Major. If you have a venue in mind, ask if they have a license.


Applying to Get Married
To get married in Cyprus under the provision of the Marriage Law 104(I) of 2003, you both must apply in person to the Marriage Officer of your chosen Municipality – Town Hall, as early as possible after arriving in Cyprus.
For example, if you choose to get married in Larnaca, you would apply to the Larnaca Town Hall.
Your Legal Identification
You MUST take Passports and Birth Certificates to the Marriage Officer as formal identification.
A WORD OF WARNING – The use of False Identification papers can lead to a jail sentence.
Completing a Notice of Marriage Application Form
You both need to jointly complete, sign and submit a notice of marriage to the Marriage Officer.

Taking the Oath
At the time of submitting your Notice of Marriage Application you both have to declare under oath, in the presence of the Marriage Officer, that there are no impediments of lawful hindrance to the marriage.
If consent is required for you to marry, then you must have obtained...

Proof that neither of you are married to someone else.
You are both required to make a sworn declaration in front of the Registrar of a local District Court that you are both single and never been married before.
If your Divorced, present your Decree Absolute
Widow or Widowers, need to present the late partners Death Certificate and declare under oath that you did not marry again after your late partner passed away.
Under 18?
If either or both of you are under eighteen years of age, written consent of the father, mother or, if both are dead or incapable of consenting, a legal guardian. It must be signed and stamped by a solicitor and dated within 6 months of applying to get married.
The original consent must be given to the Marriage Officer during application.
Remember, Any false documents can lead to a prison sentence.
After the Legal Procedures
Marriage by Notice
Your wedding in Cyprus must take place within 15 clear days or at latest, within 3 months maximum from the date of the notice of marriage.
Just to remind you…

The wedding must take place within 3 months, after that the marriage notice and all of the prior formalities and proceedings will be void.

Your Marriage Ceremony

You can choose to have your wedding ceremony performed at the Town Hall or at a licensed hotel which have the facilities to hold weddings.
The marriage ceremony will be performed in English, by the Marriage Officer or the Mayor of your chosen resort's Town Hall.

The Marriage Certificate will also be in English. Fees for Civil Marriage by Notice € 128.15










Want A Quick Wedding in Cyprus?
You Need a Special License
If you wish to get married within 3 or 4 working days, it is possible but you'll pay more than double the fees in advance for the privilege, around € 281.90.
All you need to do is apply to the Marriage Officer for the special license.
Having a Church Wedding in Cyprus
If you both prefer a religious wedding, Protestant, Anglican and Catholic wedding ceremonies are performed in English on a regular basis in all major towns.
It can also be held in a hotel chapel, if available, cathedral, church or chapel.
It is important to check with your chosen religious venue well in advance as the number of ceremonies may be restricted.
Just remember… you will still need to apply to the marriage officer first at the local town hall.
Important Note;

For Catholic marriages to be valid, you will need to have a registry office ceremony before your church wedding.

My best advice for you?

Start planning your wedding in Cyprus well in advance.

Good luck for your future together!!

Best wishes Catherine









Check out 1-5 star hotels in Ayia Napa

Check out the Best Online Travel Agents

Find Cheap Cyprus Holidays

Go to Cyprus Keys Home Page

Top of Wedding in Cyprus Legal Paperwork