The Cost of Living in Cyprus

Cost of Living
Updated November 2011
Our family have been living in the Cyprus for over 5 yearsnow. We have experienced of everyday living costs in Cyprus and watched them grow, since Cyprus joined the EU.
We are more than happy to share them with you.
The cost of living - utility bills and other costs are the most important aspect of living in Cyprus.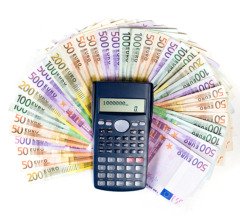 Thankfully, this website, which is how I make money working at home in Cyprus, which gives me the opportunity to share our family's knowledge of the island.
Including the all important cost of living and other interesting facts and experiences.
I hope you will have the time to visit.
Many of my site visitors contact me with questions about the living costs in Cyprus. I love to help you out and answer any questions you may have.

This is the latest update to the cost of living in Cyprus. The previous update was August 2010.
I can't believe its over a year since I updated this page.
Compare 2010 to 2011
To help you compare the cost of living in Cyprus between 2010 and 2011, I have placed the latest 2011 update above the 2010 costs. That way you can clearly see the different.
The living costs listed below are for our 3 bed detached villa.
They include...
Cyprus Council Tax
Cost of electricity in Cyprus
Cost of Gas
Water bills
Telephone and Internet
Cost of groceries in Cyprus
Car Insurance and cost of petrol
Cyprus Currency Change to the Euro
Since the Cyprus currency changed to the Euro in 2008, the cost of living has risen every year.
There are several reasons for the sharp rise in the cost of living. The Euro Zone forcing price rises, the euro exchange rate for foreigners living here and the economic crisis is creating more unemployment in Cyprus.

Cost of Living - Utility Bills In Cyprus

Cyprus Council Tax - Yearly Cost
Council tax cost in Cyprus includes twice weekly refuge collection.
2011 - € 370
2010 - € 293

Cyprus Electricity Average Monthly Cost

The electricity authority in Cyprus - EAC and the government have included 2 increases to the price of electrity in the last year. There may be another percentage rise soon. I will keep you informed.
I would say that the electricity costs in Cyprus maybe about the same as in the UK now.

2011 - € 70
2010 - € 65

Average Annual electricity bill in Cyprus

The cost of using air conditioning during the hottest months, July and August are included in the average annual electricity bills for 2010 and 2011.
2011 - € 840
2010 - € 780 year
site visitors questions...
What is the average electric bills with a pool included?
The cost of running a pool would add an additional € 300- 400 per year to your household electric bill. It maybe more or less depending on the size of the pool.
Having a pool is a lovely idea but the cost of maintaining and cleaning it is a year long job.
You would only use the pool from around May to October, unless you spend more to install heating.
That is half a year using it and a whole year maintenance and cleaning cost.
How we cut the cost of electricty bills in Cyprus

We use energy efficient appliances
Energy efficient lighting, heating and cooling wherever possible including...
low energy light bulbs in every room
energy efficient fridge freezer
energy saving electric heaters which run 30-40% cheaper
use economy settings on our air conditioning
Here are 3 articles with tips about energy efficiency. All written by my husband, who is an engineer.
They can help cut the cost of living by learning about how to be energy efficient no matter where you live. Just click to open any of these pages energy efficiency, insulation and solar panels in Cyprus
Cyprus Gas Costs
The gas in Cyprus comes in 10 Kilo containers. We use it for cooking in our gas hob and bbq.
On average, we use 6 containers of gas per year for; cooking inside on a gas hob and outside on a gas barbeque from May to mid October.
Bills for Gas
2011
€ 12.50 per 10 Kilo Container
Average Annual usage and cost
6 per year € 75
2010
€ 10.50 per 10 Kilo Container
Average Annual usage and cost
6 per year € 63

What about Gas Central Heating in Cyprus?
It is available, although not many people feel the need to have central heating installed.
Cyprus is blessed with a warm climate, at least - 300 days of sunshine. So the Cyprus weather doesn't warrant the cost, as the winters are quite short.
Some people we know had central heating installed, costing € 3000-4000. Yikes!!
Business for saleCar insurance andCheap car insurance

Cyprus Water Bills
Cyprus has very little rainfall. It may rain occassionally between November and February.
Some years, when there is a real shortage, water is imported to Cyprus from Greece or other nearby countries.
2011
€ 14 - monthly average
€ 170 - Yearly
2010
€ 14 - Monthly Average
€ 170 - Yearly
Cost of groceries in Cyprus
The cost of groceries here have risen dramatically since the introduction of the euro.
It would be very difficult to give you exact prices for every food product available in Cyprus. What I can do is give examples for basic food items you and I would buy regularly.
The food costs in Cyprus for...
Milk - 2.00 euros for 1 Litre
Bread - 2.00 euros for an average sized loafFlora spread - 2.70 euros for a medium size pack
Meat - prices are per kilo
Pork is the cheapest meat in Cyprus, its also the best pork we haver ever tasted. presently it is approx. 3 euros a kilo.
Chickens - 3 euros per kilo
Beef - 5-10 euros per kilo depending on the cut
Lamb is the most expensive at between 8-9 euros a kilo
Vegetables - Cyprus veg is cheaper to buy at local markets than at the supermarket. For instance...
Broccoli per kilo can cost 3 euros a kilo at the supermarket.At a local market - depending on the season may be less than 2 euros a kilo
Carrots - most of the year carrots are about the cheapest vegetables to buy in Cyprus, 1-2 euros a kilo
Potatoes are grown locally, so are fairly cheap. The price varies from place to place. Approximatly 1-1.50 a kilo.

There are large markets in Cyrpsu where we buy our fruit and veg from. Larnaca has a super indoor fruit and veg market which sells many types of fruit and veg you can imagine and some you and I may not even recognise.
Outside the market are stalls selling off large bags of fruit and veg from the inside market when they are considered near sell by date. The price per bag at present is 1.70 euros.
What I like about the cheap sell off fruit and veg is that it is still very fresh.
Using these types of markets and buying local named supermarket products makes a big difference to your shopping bills.
You will pay a premium to buy brand named imported food.
Every little saving help cut the cost of groceries in Cyprus.

Cyprus Telephone and Internet Bills
The cost of the telephone service in Cyprus hasn't changed since 2010 and neither has the internet service. You can still see the costs for 2010 below.
2011
No change since 2010
2010
€ 16.00 including VAT - Monthly Service Charge,
Cyprus Internet Service
2011
No change since 2010
The internet service in Cyprus is very expensive. Bills are sent out every 2 months.
Hard wired Internet Connection,
€ 13.23 including VAT
Wireless Broadband
Wireless Broadband Service monthly charge is additional to hardwired connection -
€ 20.13 including VAT
Total Monthly Internet & Broadband Service Cost € 33.36
Plus monthly telephone service charge – Grand Total – € 49.36

Cost of TV in Cyprus
Great News! No TV License Fee
Cyprus Terrestrial TV isn't the best. They occasionally show English language films. That's about it!
Many of us have…
Satelite TV in Cyprus
You can enjoy FREE TV!
I'ts the cheapest option…
Choose a One-Off-Payment Package of around &euros; 240
Which includes, Small Satellite Dish Installation – FREE-to-View channels and No Monthly Subscription!
Other options, are monthly subscription packages. It depends on what you want to watch.
If you love british soap series, football etc; you will need a BIG 4.2 metre dish. It will cost you a few thousand euros for the dish plus monthly subscription fees.
There are several satellite companies in Cyprus. So, you can research and compare prices before making any decisions.

Home Insurance in Cyprus
Cyprus Home Insurance
In addition to the above utility cost of living in Cyprus, we have full comprehensive home insurance for our 3 bedroom house.
2011
€ 380
2010
€ 377

Average price of car insurance cyprus

Let me give you a bit of advice about car insurance in Cyprus.
Running costs of a small car in Cyprus are MUCH CHEAPER in terms of insurance and road tax. See the cost comparisons below...
Cyprus Car Insurance
Car insurance for a Honda Fit, 1.6 - € 230This covers 2 adult drivers and a Young driver car insurance in Cyprus at 23 years old.
We have a 1999 Lexus GS300 which we imported - that was very costly.
Insurance for the 3 litre Lexus – 2 Adult Drivers
2011
No change for 2010
2010
€ 424

Cyprus Car Tax
Honda Fit - 1.6 € 59
Lexus 3 litre € 600 big difference... Right?
Consider this...
the larger the engine size the more you pay.

What is the cost of Petrol in Cyprus?
This is difficult to add here as the price fluctuates almost on a daily basis, much like the UK.
2011 - November Petrol Price € 1.23
2010 - August Petrol Price - 1.08

New National Bus Service in Cyprus
Save on petrol. Catch a Bus!
Just introduced in July 2010, the new Cyprus transport is going to be a great benefit across the republic of Cyprus.
What's more… it's cheap.
Many fares are € 1

When I have more details about the new public transport, I'll post them here.

There you have it… the average utility bills in Cyprus could save you €1000s

I hope you have found some benefits from reading a real life example of the cost of living in Cyprus.







I really hope you found this information about the cost of living in Cyprus helpful
You might like these popular pages...

Learn more about the Cyprus Currency

Living in CyprusTop of Cost of Living

Retiring to Cyprus

Cyprus Home Page