Flights to North Cyprus
Cheap Cyprus Flights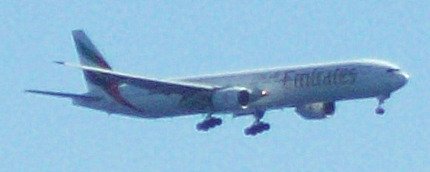 Travel to Cyprus
You can choose indirect flights to North Cyprus or fly direct to Larnaca and transfer by road to Famagusta and Kyrenia.
Option 1
Fly from any EU country with a 40 minutes stopover in Turkey before continuing on to Ercan international airport, which is the main airport in Northern Cyprus.
Since Turkey claimed the north in the 70s, there have only ever been direct flights to Turkey from the EU. This may change if Turkey succeeds in joining the Euro Zone.
Regular Flights to North Cyprus from the UK…
There are many regular flights from UK. For example…
London 5 per day
Manchester 7 per week
Birmingham 5 per week
Option 2
Fly direct to Larnaca Airport and transfer by road.
Fly to Cyprus with no touch down, directly to Larnanca airport. Transfer to your northern resort by road. This option is very popular. Some tour operators are now offering this option with free or low cost transfers.
Flight time duration
Between 4 - 4.50 hours depending on UK airport location
Transfer times to the North Cyprus...
1 hour to Famagusta
1.hour 30 minutes to Kyrenia District
Find and Compare 100s of flights to Larnaca with one click.
Get Flight Prices from
Top 4 Norh Cyprus Specialists
Check out individual North Cyprus Flights Specialists
Direct Traveller is the leading, awarding winning, North Cyprus tour operator, who were the first to offer direct flights to Larnaca from 16 UK airports and holiday packages too.
They have just introduced a new 2 centre holiday so you can experience both North and South of the island.
North Cyprus Flights
If you prefer to fly to Ercan aiport via Turkey. Prices from £ 169.24 with Direct Traveller

Other travel agants you may like to consider for cheap flight to North Cyprus and Larnaca…
HolidayMate Turkey and North Cyprus Specialist


Flight Line offer good discount flights


HostelWorld Very competitive flight prices & some very cheap accommodation too!

Remember your travel insurance Get a Quote here...




View Cheap Holidays to Northern Cyprus

Top of Flights to North Cyprus

Return to Home Page