Secrets to Buying Cyprus Property and
How to Get a Bargain Property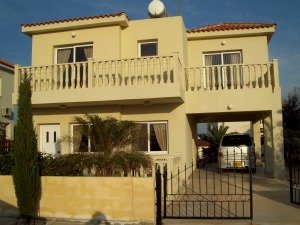 Our Family's How to Guide
to Buying Cyprus Property

Secrets to Buying Cyprus Property based on our family's knowledge and experiences.
Did you know, 70% of Cyprus property buyers are British?
That's right!!
But so many assume the process to buy a property in Cyprus is the same as purchasing a house in the UK.
It's NOT!
We've been there, done it and got the Cyprus developers t-shirt more than once!
And…
Over time, we have learned so much about buying Cyprus property from our own experiences and gained insights from other buyer's since we moved to Cyprus 5 years ago.
We could write a book about it. Maybe someday.
We would like to share what we learned with you.
Learn the secrets before Buying Cyprus Property.
Buying a property is a major financial commitment. When buying abroad, we need to do our homework.
So many people hand over their hard earned money so easily and ask questions later. It can be a costly mistake when we don't know anything about the buying process in a foreign country.
First off, let me tell you about…

Our Property Buying Experiences in Cyprus

---
We bought our first brand new property in Cyprus 8 years ago. We decided to go for an off plan property.
It wasn't our first choice, but at the time there were more new builds.
There are also very few old properties for sale in Cyprus. The reason for that is because the majority of Cypriots hand their property down to their children.
We made the decision to buy directly from a local Cyprus property developer rather than a Cyprus Estate Agent.
Why?
Estate agents are in the business of selling property to make commission. Just like the UK or anywhere else, they sell property to make money.
A little secret for you…
There are more UK estate agents who set up in Cyprus than Registered Cypriot ones!
Developers use estate agents to market and promote their Cyprus properties. The developer pays the agent a fee if they find a buyer.

How we started looking for a property in Cyprus

---
Our buying Cyprus Property journey.
We first seen a pictures of the property style we liked on a brochure at a Cyprus estate agents office in Larnaca. According to the brochure, the property development was being built in Xylofagou.
We took a copy of the brochure and decided to find Xylofagou and the developer who was building this style of house. It didn't take long. In most cases developers build their own style of properties.
We wanted to meet the developer in person. Check him out and look at other houses they had built. That's very important!!
The developer showed us the location of the development which they were already working on. We asked lots of question, including what the price was of course!
It was a great opportunity to find out how open they were to negotiating the price down, after all, they would be selling directly to us the customer.
It worked!
When we arrive home in the UK, we discussed whether to go ahead or not. After a month or so we decided to go for it.
We understood that there is always a risk that things might go wrong. We did as much research as we could. Finally we took the plunge.
I must say, our buying Cyprus property experience was a very smooth ride.
The property developer was a decent, honest guy. The house was well built. He regularly popped round to make sure we were happy. If there was a problem, he would fix it within a few days.

Our first Cyprus home

---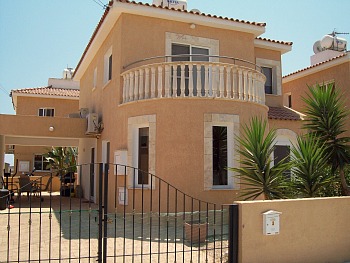 Included in the price of the property was...
---
a/c units in lounge and bedrooms
choice of floor and bathroom tiles
bathroom suite
kitchen units and worktops
Outside stamped concrete drive
The developer set budget for the above. If we wanted more expensive fixtures or fittings, that was extra. We stuck to choices within the budget. We were happy with the quality.
Its very easy to get carried away!!
Additional fittings they put in which we didin't think they would…
bathroom mirrors
towel rails
bathroom lampshades

We also had a pretty decent solicitor.
So, if you decide on buying Cyprus property straight from a Cyprus developer – don't by shy – negotiate!
After all, their saving thousands by selling directly to you.
Don't feel ackward and just accept the price.
Negotiate all the way!!
It's a buyers market, due to the present economic crisis.
Now is the ideal time to invest in a Cyprus property. You will get a great bargain.

Our 2nd Investment Property in Cyprus

---
The Cyprus property market was still booming a year after we moved here.
We decided to buy an investment property in Cyprus. A 2 bedroom apartment with communal pool in Liopetri, built by the same developer.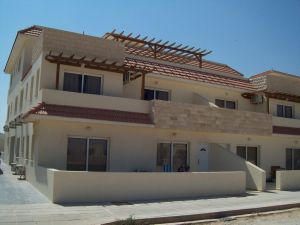 What to Do before you sign on the dotted line

---
To Do's
Research
Find out as much as you can about buying a property in Cyprus.
Search The Internet
Take a fact finding holiday to Cyprus
Talk to other buyers. Keep an open mind. Some people just like to moan about everything! People spread bad news more than good
.
There are some crooks and conmen in Cyprus, just like anywhere else. That's why it's important to do your homework upfront.

I also recommend you read Buying a Home in Cyprus (Survival Handbooks)
It offers some great insights.

How to Find an
Independent Solicitor in Cyprus

---



Get in touch with your local UK solicitor. Ask if they have an associated solicitor's office in Southern Cyprus.
If they don't, ask if he knows where to get a list of British Registered Solicitors who have associates in Cyprus.
Also contact the British High Commission in Nicosia. They have a list of solicitors you can download or you can contact their office in Nicosia. Here's the address...
The British High Commission Alexander Pallis Street (PO Box 21978) 1587 Nicosia or BFPO 567 Telephone +357 22 861100 British High Commission

How to find
Good Cyprus Property Developers

---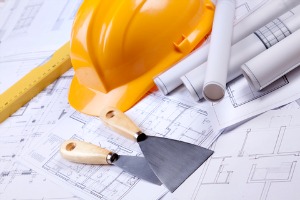 Find out if a property developer is a member of the Cyprus Land & Building Developers Association visit the website below. Here is the Website for - www.lbda.com.cy – check address
Important note; Being a member of the CLBDA is no guarantee of how good the developer is.
Word of mouth is best. So talk to other buyers.
The address is… 30, Grivas Dhigenis Ave. P.O. Box 21657 Nicosia CY-1511 Phone : +357 22 665102 Fax : +357 22 669459 e-mail : afrangoudis@oeb-eif.org 2 Executives - Mr. Lakis Tofarides and Mr. Antonis Frangou

How to Find
Registered Estate Agents in Cyprus

---

By law, Cyprus estate agents should be registered with the Estate Agents Registration Council in Cyprus.
Like anywhere else in the world, there are always those who work illegally. So don't take their word as gospel. Get Proof on Paper
There is also a Cyprus Real Estate Agents Association – CREAA for short.
To protect you even more when buying Cyprus property, it is highly recommended that you use a Cyprus Estate Agent who is also a member of CREAA
You can download a list of registered estate agents who are also Members of the CREAA here CREAA When you get to their website, scroll down a little and click on the British flag for the english version.
Very Important Tip
Also take a look at The FIABCI
They are the worldwide Real Estate Agent Federation, which has a list of registered estate agents in Cyprus. Here is the website www.fiabci.org
and the address in Cyprus…
Contact Information;
38 Griva Digenis Ave.& Deligiorgis 3 Nicosia CY-1509 Cyprus
Telephone; +357 22889759
Principal Cyprus Members
Cyprus Real Estate Agents Association and the
Cyprus Land & Building Developers Association

Contract of Sale Secrets You Need to Know

---
All contracts of sale are not equal!!
If you buy a new property in Cyprus, a contract of sale will be drawn up by your solicitor. hHre are the most important things that need to be included in that contract.
Make sure the solicitor...
checks there is no mortgage on the land the property was built on and includes that statement in your contract of sale
There is no mortgage on the land the property is built on
Completion date of the new property and compensation for late completion
You have the absolute right to freely sell your property at any time
Bank gaurantee
If you sell your Cyprus property before you get the title deeds, the maximum you will pay to change the contract to the new owners name will be €500 administration fee
You will get your title deeds within ? years

Land Registry and Your Contract of Sale

---
When buying Cyprus property, a copy of your contract of sale must be submitted to the Land Registry office.
You can go their yourself to check that they have recieved it.

Title Deeds in Cyprus

---
If you intend to make a full payment for your property in Cyprus you are entitled to the title deeds as soon as possible.
In Cyprus though, it has been a very slow process.
Recently, the process os getting a bit quicker, due to complaints by buyers.
Its still slow. From what we have learned, part of the problem is too few staff.

Buy a Bargain
Private Resale Property in Cyprus

---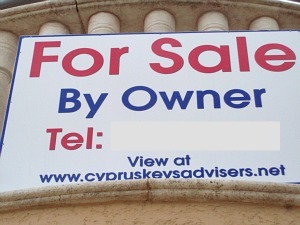 Due to the devastating economic crisis, the Cyprus property market has slowed to a snails pace.
There are lots of resale properties in Cyprus now.
They are much cheaper to buy than investing in a new property in Cyprus.
In many cases, the owners will include the furniture, white goods, satellite dish and maybe even a car in the price.
Another advantage is that you would be buying Cyprus property that is well established, maybe around 2-8 years old. So any initial snags you get with a new property have been fixed.
Many resale Cyprus properties are being sold privately by UK expats, so there's no estate agents fee added to the price. Many owners are open negotiation too. Its definetly a buyers market in Cyprus, so bag yourself a bargain if you can.

Take a look at these owner resale properties in Cyprus we advertise these for friends and neighbours.
I hope these secrets to buying Cyprus property and how to get your hands on a bargain property have been of some help to you.
If you think there is something missing on this page or you would like to suggest a related topic, I would be very happy to hear from you. Just Contact Me Here

Other Vistors also liked these pages...

---

Best offers for Cheap Cyprus Flights

Latest deals for Cheap Holidays to Cyprus

Top of Secrets to Buying Cyprus Property

Go to Cyprus Keys Home Page


---
Custom Search
---