retiring to cyprus
---
"Is Cyprus the best Retirement Destination for YOU?"
Retiring to Cyprus, the island of love, health and happiness. The best place to unwind, relax and live your life your way.
Find out if Cyprus is the right destination for you right here
The best information about Cyprus from real people living here.
There are many benefits to be gained by retiring to Cyprus. It is a relaxing retirement destination.
I would like to share with you all the amazing reasons why it's worth considering.
Health benefits of Retiring to Cyprus
---

The most important aspect of our lives is health. If we don't have good health, it restricts everything we do. Cyprus is well known to be one of the healthiest countries to live in.
Most of us have heard or read reports that the Mediterranean lifestyle and diet is the best in the world. It is so true, we live it everyday...
Since living in Cyprus, we have met many people who suffered from debilitating, restrictive illnesses like arthritis, suffering excruciating pain for years. Since retiring to Cyprus their pain and restrictions have either gone completely or are very mild.

Healthy Food in Cyprus
The food in Cyprus is delicious…. no doubt about it!!
No need to search for organic produces or health food shops. Healthy food is abundant in Cyprus. You will find it all in the local supermarkets.
I've never seen so many different health foods. From every bean and pulse you can think of to herbal teas and soya products, I could go on and on.
Everyone eats - in season locally grown fruits and vegetables. You can also find imported but it's sometimes more expensive.
We stick with local, in season… it's fresh, not forced and the taste is amazing. We had forgotten how good real food was until we moved to Cyprus.

The Weather in Cyprus
The Cyprus weather is sunny and warm for most of the year. You're guaranteed at least 300 days of sunshine. The hottest months are July and August, reaching 30+ degrees.
The temperature can reach the 40s but not often.
After a year of living in Cyprus, you do acclimatize. In the winter, when temperatures drop to the teens, you do feel the chill.
Our friends back in the UK laugh when I tell them it's 19c today and I feel cold!! You can read more about the Cyprus weather here

Outside living
---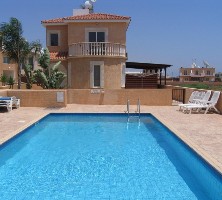 This is one aspect of Cyprus life you get used to very quickly. Your day to day life is turned inside out.

You will eat, drink, socialize, relax, read, sunbath and swim outside. And because of this outside living, you meet more people, make new friends, and enjoy community activities, if you choose.

Life just feels so good when you live outside...








Would you like to earn an income from home in Cyprus?
---
If you would like a hobby which will earn you an extra income, I can highly recommend doing what I am doing right now... building this website about something I love - travel and Cyprus.
I earn a monthly income from google and other affiliate partners who advertise on my site. Its all thanks to finding Site Build It who taught me how to use my knowledge to make money online.
If you would like to read more about how others are making extra income click here to find out

Visit regular as I will be adding more information about Cyprus.

If there's anything specific about retiring to Cyprus you would like to learn about, please don't hesitate to ask.

Just click Contact Us and ask.

No need to worry about your personal details, they are private and we respect your privacy.







We would love to hear from you. I hope you have found this information helpful.


Visit other popular pages...

Read about the Weather in Cyprus

Check our cost of living in Cyprus

Top of Retiring to Cyprus

Back to Cyprus Keys Home Page