Experience True Cyprus Culture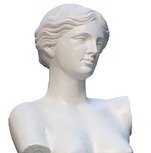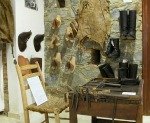 Cyprus Culture and Traditions
Cyprus is rich, colorful and very diverse. There are many stories about the island's past, its people and how they evolved. You'll find a mix of old and new cultures and traditions.
The Cyprus People
When you come for a visit, the Cyprus culture is plain to see. If you pass through the countryside you will literally see the men wearing the traditional vests and the long black trousers known as vrakas.
The women still dress in the local skirts and blouses known as sarkas. Most people who live in the surrounding villages work as farmers.

The Languages spoken on the island are Greek, Turkish, and English. An estimated 78 percent are Greek Orthodox; Muslims 18 percent, while Maronite Armenian Apostolics and other religions are at 4 percent.
As of 1st January 2009, the population of Cyprus was approximately 1,588,638. There are 2 different nationalities, Greek and Turkish.
They live separately, have their own schools and mainly mix and socialize with their own nationality group . Learn more about the Turkish occupied northern Cyprus
Greek Myths and Legends
The Cyprus culture is also embedded with myths and legends. One popular myth is about the Five Finger Mountains.
One version tells of the Cypriot hero Dhiyenis Akritas who is said to have leapt from Anatolia and across the sea to rescue the island from the Saracen invaders.
His handprint is said to have grown in the soil, which was later known as the Five Finger Mountains.
Other interesting myths include those of gods and goddesses. One of the most popular is Link to Aphrodite, the Goddess of Love, who is said to have taken many gods as lovers like Ares, Hephaestus, and the handsome Adonis.
The goddess is said to have risen from the southwest side of the sea at Link Paphos.
Another popular legend that forms part of the Cyprus culture is that of a stone-deaf hermit in the 7th century who spent most of his time driving demons and bad spirits from the mountainside.
After he died, a fort and a Byzantine monastery appeared and surrounded his tomb. This became the St. Hilarion Castle.
Another legend says that there is stashed treasure at the 101st room of the castle. However, no one has been lucky enough to find it.
Maybe you can!

Cyprus Music
Cyprus culture and traditions are steeped with folk, medieval, and classical music.
The country was at its peak of cultural popularity among all European countries from 1359 to 1432 primarily because of its music.
Pierre I de Lusignan had his own entourage of musicians. After his three-year tour around Europe, he brought French musicians who became popular and went to establish the Ars Subtilior in Link Nicosia.
Cypriot later established its own unique music. Over 159 folios containing 200 sacred and secular polyphonic compositions were brought to the country through a single manuscript.
Today, the manuscript is displayed at the National Library of Turin.

Traditional Greek Wedding
Greek wedding traditions are also an integral part of the Cyprus culture. Brides wear bright-colored veils that represent the color of fire to ward off demons and evil spirits. They carry a lump of sugar for sweet life or ivy for endless love.
Both the bride and the groom receive their first money as a couple from their first dance at the wedding reception when guests and relatives use to pin money bills on their clothes. Nowadays though, money pinning has been replaced by cheques given in closed envelope. Oh how times have changed!
For good luck, dishes are smashed hard on the floor and money is thrown at the musicians.
Dancing, especially the famous Greek circle dance and drinking is done at the wedding reception, which usually ends late at night or early morning. Koufeta, a candy-coated almond is given to all the wedding guests during the party.


Greek Dancing
Greek dancing is a major part of the Cypriot culture.
The dances of today in Cyprus can be traced back to ancient times. There are about 4000 different kinds of dances that are known around the Greek region which include the island dance that mimics the flow of water
Pontic dance has sharp moves, the Pan Hellenic dance movements, the syrtos, tsamiko, and the kalamatianos dances.
You can see these Greek dances during festivals, social functions, weddings and other community activities in Cyprus. In some cases, the Greek dance is arranged by age groups as part of a strict tradition.


Colourful Cyprus Festivals
Cyprus culture is very much alive during the island's festivals.
Merry making, dancing, stage performances, carnival parades, poetry-readings, fireworks, feasting, flowers, and more can be expected during these occasions.
There are also many Religious-themed festivals, which bring to mind the spirituality of the Cypriots.
Some festivals are international, like the European Dance Festival where dance workshops, lectures, and performances are held.
Another popular festival is the two-week Nicosia International Arts Festival, which brings people from all over the world for art exhibits, theatre plays, dancing, and music.
Most religious festivals such as Epiphany and Kataklysmos showcase the Cyprus culture.
You can experience processions, feasting, fasting, music, dancing, and merry-making.
Other popular festivals that get major international attention are the Limassol Beer Festival, the Limassol Wine Festival, the Ancient Greek Drama Festival, and the Cyprus Film Festival, among many others.

Beautiful Lace Making in Cyprus
Lace-making is a rich tradition that is handed down from generation to generation.
It is a unique part of the Cyprus culture that has been guarded through centuries by the villagers.
Young daughters learn from their mothers while mothers learned their craft from their mothers during their younger years.
Lace making is their original craft and is considered a part of their way of life. It is a custom that defines who they are and an art that describes their uniqueness as a person and a community in Cyprus.
You can find samples of these beautiful crafts from the village people, along the winding streets or inside their homes where women and young girls sit together to create beautiful lace table cloths, curtains and more.


Greek Pottery
Greek pottery takes its roots from ancient times when the early settlers created their crafts as common household implements.
Today, many examples of these old artifacts are preserved in Cyprus museums. The many excavations in archeological sites yielded these beautiful crafts that speak much about the old Cypriot way of life.
Most pottery items today are used as dippers, water implements, storage bins and food or water containers.
Since these articles are created by hand by different households, each one is unique in design, form, and size. The Cyprus culture and traditions are very evident in the pottery-making life of cypriots then and even now.

Cyprus Cuisine
The world famous Cyprus cuisine is known to have been influenced by many people that visited or lived on the island.
When you visit Cyprus for the festivals or for any other reason, you can expect to find many healthy combinations of vegetable dishes, pastry, soups, fish, meat, grills and so much more in the restaurants, tavernas, snack bars and hotels.
The Cyprus culture that is embedded in the local cuisine will never be complete without the famous Cypriot meze. The local specialty that consists of thirteen or more different dishes such as meats, fish, vegetables, salads and much more.
If you want to learn more about the Cyprus culture, I highly recommend you take a trip to this beautiful Mediterranean island and be sure to bring your camera!




Top of Cyprus Culture

Try Some Greek Recipes

Find a Cheap Holidays to Cyprus

Go to Home Page