Travel Larnaca Cyprus
Your Cyprus Resort Guide

Travel Larnaca Cyprus Guide
Larnaca also spelt Larnaka, is located on the south coast in Republic of Cyprus. Said to be one of the oldest cities across the world. The city was originally called Kition.
Tourists flock to Larnaca Cyprus from all over the globe.Its more than just a tourist resort, It has so much to offer.and enjoy.
Steeped in history with many ancient articifacts and archaeological sites. Many finds have been preserved to this day at the main museums in Larnaca which are...
Larnaca District Archaeologital Museum Locationed - Plateia Kalograion, the museum houses many artefacts datingback to Neolithic times and Roman era.
Larnaca Medievial Museum Location - Larnaca Fort on the seafront, which houses the Municipal Cultural Centre during the summer.
Larnaca is both a tourist resort and business centre rolled into one.
As you travel from Larnaca airport towards the city centre, look out for the awesome salt lakes.
If you happen to travel to Cyprus between November and March you should see thousands of pink flamingos and other birds feeding on the lakes.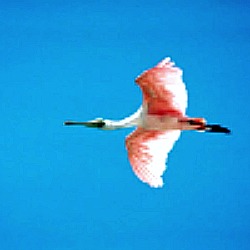 Travel Larnaca City Centre
As you turn onto the seafront, Larnaca marine is situated on the left, where many private yachts and boats are moored.
There are plans to extend the marina in the near future to make way for cruise ships.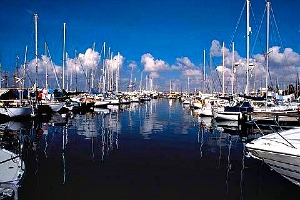 Travel Larnaca Beach front...
The most striking scene when you arrive in the centre of is the beach front promenade lined with palm trees. Where you can eat, drink, swim, sunbath, shop and stay in one of the seafront hotels. All within walking distance. This is a very busy area in Larnaca for most of the year.
Many restaurants, cafes and bars are situated across from the beach and the beautiful Mediterranean sea.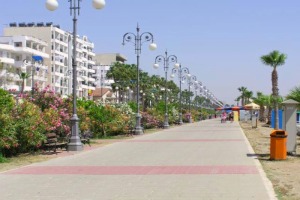 Eats - Food, glorious Cyprus food!
There as so many different eating establishments in Larnaca, it can be difficult to choose. Heres' a small selection...
World famous Fast Food
Tradional Cyprus Tavernas
Delicous Kebab Snack bars
English pub grub
Modern seafront cafes
European and Continental style restaurants
and many, many more.
Shopping in Larnaca
If you love to shop or go window shopping, Larnaca is for you. There are so many different types of modern European style and traditional Cypriot shops.
Designer Boutiques
Cypriot Tailors and Shoes
Local fashion shops
Beautiful Jewellers
Designer Shoe Shops gallore
Traditional Cypriot Gifts
Travel Larnaca - Places to see...
Interesting Places to visit in Larnaca
The Beaches of Larnaca
the beach on the promenade is called Finikoudes beach, a very long stretch of soft sand. you can hire sunbeds. The water is very shallow and safe for young children.
Mackenzie beach is a few kilometers from the centre of Larnaca. Popular for scuba diving and other watersports. There are also plenty of bars, restaurants, tavernas and snack bars.
Both beaches have EU Blue flag status for cleanliness and facilities.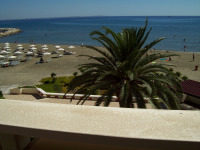 Best Diving in Larnaca Cyprus
Zenobia ship wreck, a swedish built ferry on its first voyage sank close to Larnaca in 1980. Lying at a depth of 42m - 138ft.
In 2003, the Times newspaper rated this in the top ten wreck diving sites in the world.
PHOTO
Accommodation in Larnaca
There are lots of different types of accommodation to suit any budget. Cheap hotels, apartments and self catering accommodation and luxury hotels, spa, villa rentals.
Our favourite beach front hotel in Larnaca Cyprus
Sun Hall Hotel and Apartments, 4 Star hotel and fully equipped apartments just across from the beach.
Walking distance to all amenities including bars restaurants and cafes. It has satelite tv in all rooms, fitness equipment available if your inclined. Only 7km from Larnaca airport. Many other facilities avaiable. you can learn more and view prices for Sun Hall Hotel and Apartments here,

Like to see all Larnaca accommodation and prices?
Check prices for all 2-5 Star Hotels in Larnaca
The resort of Larnaca has always been our favourite because there is so much to see, do and EAT!!!
Enjoy your travel to Larnaca Cyprus experience. Just make sure to bring your walking shoes!!
You might like to see these popular pages...

Get prices for cheap flights to Larnaca

The best place to find Cheap Holidays to Cyprus

Top of Travel Larnaca Cyprus

Back to Cyprus Home Page